Call Us for A Free Consultation
Careless Oil Company Damages California Coastal Communities

We're a Newport Beach law firm helping businesses and communities affected by the spill recover damages to their livelihood
We're committed to you. OnderLaw is made up of compassionate attorneys to help you rebuild your business and your community.
Our team helps you navigate the legal channels so you can focus on what matters most—your business and your community.
Our attorneys know California state laws. Our Newport office attorneys reside in the affected communities. We guide you through the legal process and advocate for your livelihood.
Tourism. Recreation. Marine-based businesses. Wildlife. Restaurants. Adventure.
These have all been put at risk due to the massive oil spill that occurred Friday, Oct 1, 2021, between Huntington Beach and Newport Beach.
Has your business been affected by the Newport–Huntington Beach oil spill? Those that may have experienced financial impact due to the spill include:
● Cities and communities who must turn away tourists and treat their lands as hazardous for the coming weeks or months
● Pacific Airshow sponsors and vendors who were forced to shut down operations as the third day of the airshow was canceled
● Commercial recreation businesses, including fishing, ferries, whale/dolphin watching, and trips to Catalina Island
● Restaurants and other tourism activities negatively impacted by the spill
● Marine-based businesses including fisheries, gas docks, yacht clubs
● Homeowners in affected areas
OnderLaw helps hold careless oil companies accountable
Experiencing business delays and closures can have devastating impacts on your finances, business, and livelihood.
If you have been financially impacted by the oil spill and related closures, OnderLaw may be able to help you recover your losses.
OnderLaw is here to help ease the burden by providing compassionate, clear legal advice and representation for you and your business.
Connect with your legal care team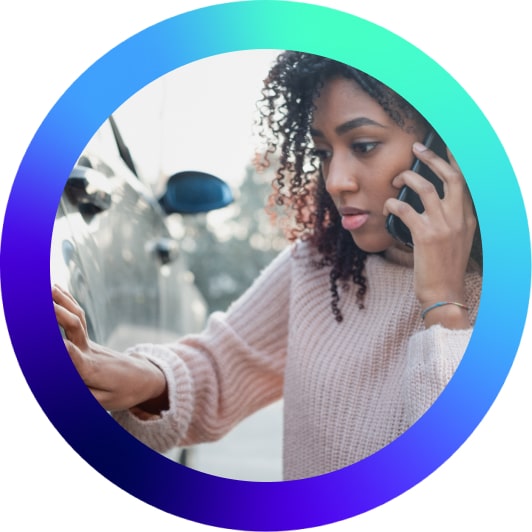 Our legal team is ready to represent you through court proceedings, timely filings, and settlement cases.
When you contact OnderLaw, we'll evaluate how the disaster has impacted you and connect you with the best attorneys to represent you and your family.


Share the details of how your business was affected by the oil spill

Connect with our legal care team, who will identify the group of legal professionals best suited for your claim to ensure all your needs are met throughout the journey
Call us today or schedule your free consultation online
Meet the Team who Wants Justice for You
Personal Injury, Mass Torts, and Products Liability
Mass/Toxic Torts, Personal Injury and Products Liability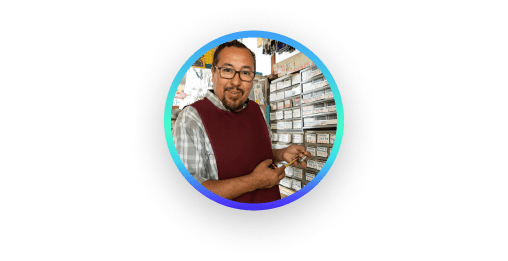 We're ready to fight for you

Tell us how your business or community was affected by the 2021 Newport & Huntington Beach oil spill. We'll match you with the right team of professionals who will be dedicated to you and your family throughout your legal journey.




Copyright © 2021. OnderLaw, LLC. All rights reserved.
This website is designed for general information only. The information presented at this site should not be construed to be formal legal advice nor the formation of a lawyer/client relationship. The choice of a lawyer is an important decision and should not be based solely upon advertisements. Past results afford no guarantee of future results. Every case is different and must be judged on its own merits. Results include Co-lead counsel & co-liaison leadership role on MDL litigations. Always consult your doctor before making any change in medication.
OnderLaw, LLC handles mass tort claims that are filed in federal courts nationwide. Attorneys at OnderLaw, LLC are licensed only in Missouri, Illinois and Kansas; however our attorneys have handled cases nationwide* including in: Alabama, Alaska, Arizona, Arkansas, California, Colorado, Connecticut, Delaware, Florida, Georgia, Hawaii, Idaho, Illinois, Indiana, Iowa, Kansas, Kentucky, Louisiana, Maine, Maryland, Massachusetts, Michigan, Minnesota, Mississippi, Missouri, Montana, Nebraska, Nevada, New Hampshire, New Jersey, New Mexico, New York, North Carolina, North Dakota, Ohio, Oklahoma, Oregon, Pennsylvania, Rhode Island, South Carolina, South Dakota, Tennessee, Texas, Utah, Vermont, Virginia, Washington, West Virginia, Wisconsin and Wyoming.
Attorneys at OnderLaw, LLC have represented clients in federal multi-district litigation in the following cities*: Atlanta, GA, Austin, TX, Baltimore, MD, Birmingham, AL, Boston, MA, Buffalo, NY, Charlotte, NC, Chicago, IL, Cincinnati, OH, Cleveland, OH, Columbus, OH, Dallas, TX, Denver, CO, Detroit, MI, Fresno, CA, Hartford, CT, Honolulu, HI, Houston, TX, Indianapolis, IN, Jacksonville, FL, Kansas City, MO, Las Vegas, NV, Los Angeles, CA, Louisville, KY, Memphis, TN, Miami, FL, Milwaukee, WI, Minneapolis, MN, Nashville, TN, New Orleans, LA, New York, NY, Oklahoma City, OK, Orlando, FL, Philadelphia, PA, Phoenix, AZ, Pittsburgh, PA, Portland, OR, Providence, RI, Raleigh, NC, Richmond, VA, Riverside, CA, Rochester, NY, Sacramento, CA, Salt Lake City, UT, San Antonio, TX, San Diego, CA San Francisco, CA, San Jose, CA, Seattle, WA, St. Louis, MO, Tampa, FL, Tucson, AZ, Tulsa, OK, Virginia Beach, VA and Washington, DC.
* In order to represent clients in states where the attorneys are not licensed, they must be granted admission pro hac vice or associate with local counsel.